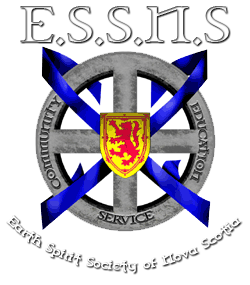 Serving the Pagan Community of Nova Scotia
since 2006
/ˈes(ə)ns/ - pronounced 'essence'
Earth Spirit Society gathers every Sabbat for
in-person Pagan rituals in Halifax, Nova Scotia
and online rituals via Zoom
View our Calendar, check out our Social Media, or Get In Touch for more information on upcoming events.
We welcome all who come with an open mind and an open heart!
We hold that each one of us has their own path to follow to truth and spirit.
We gather to share, in giving and receiving, to search for the wisdom that is true to each of us.
We gather to honour, respect, support and uplift each other.
We gather to celebrate life, love and spirit; in reverence and joy.
We gather for our mutual growth, in the upward spiral that is Life.
We are from many paths: Pagan, Druid, Wicca, Witch, Shamanic, Heathen, Gnostic and many more!
We have Moots & Rits: to be with each other; to have fun and to learn from each other.
We meet to plan actions in service of the Earth and each other.
ESSNS carries on our activities on the unceded, ancestral lands of the Mi'kmaq people. We are grateful.
"… Pagans, believers in the earth which we live upon, and the skies which we look up to. We try to make this earth, the Mother of all creation, a better place for all that reside here… We… embrace our talents, beauty, and uniqueness. We are all connected… we are all one."
Keep updated on announcements and new events by following our social media:
ESSNS is creating rituals for the pagan community of Nova Scotia
The Earth Spirit Society is an officially incorporated organization with the Nova Scotia Registry of Joint Stocks. We are funded by donations from community members. Help us continue to create events by donating today.