ESSNS participated once again in Interfaith Harmony Week Halifax! Interfaith Harmony Week is an opportunity to discover different faiths in a welcoming environment. Sacred spaces are opened up to the public for anyone to participate.
We started off by participating Interfaith Conversations Panel 1, Sexuality, and Gender in Various Traditions at Halifax Central Library on Janaury 31st. This was an excellent discussion of different viewpoints with panelists coming from pagan, Jewish, and Christian paths. As usual, we also hosted our in-person (Feb 4th) and online (February 3rd) Imbolc rituals as part of the lineup of Interfaith Harmony events. Thank you to the Universalist Unitarian Church of Halifax for the event space once again! Finally, we participated in the closing celebrations of Interfaith Harmony week at Dalhousie on February 12th!
View the video taken from the closing celebration here:
https://www.facebook.com/UNWorldInterfaithHarmony/videos/596734865193210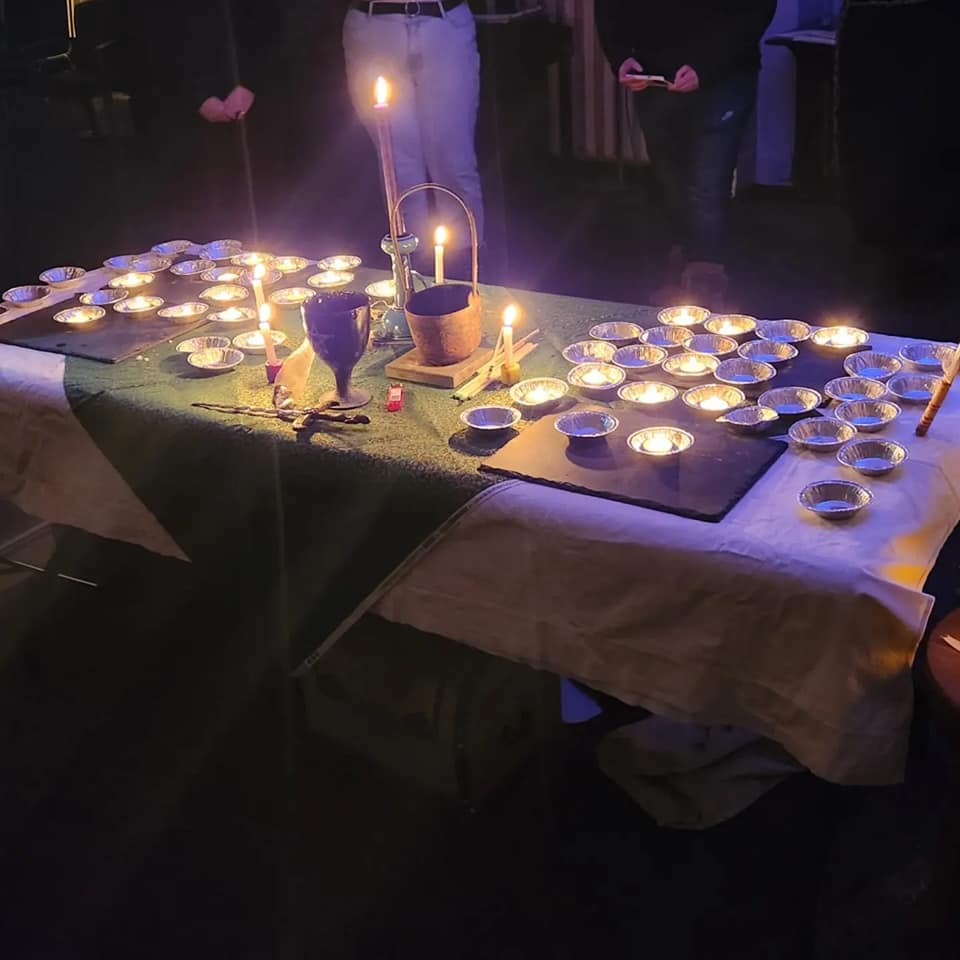 We celebrated Ostara in-person on March 19th and online on March 23rd. Thank you so much to all our event organizers for making it happen! We celebrated in-person at a new location for the first time: The Maritime Conservatory of the Performing Arts. We have worked with them previously to host our Pagan Choir practices, however this was the first time we've used their space for our rituals. Thank you to the Maritime Conservatory for the event space!
We have been continuing to host 2 Merry Meets every month – one online, and one in-person at Glitter Bean Café on Spring Garden Road. Merry Meets are a continuation of Tird Tursday Meet & Greets that ESSNS hosted before 2020. It's great to be able to chat with members of the community! You can keep up to date on the latest events on our Calendar, Facebook, or Instagram.